Smoothies are the perfect way to complete your nutritional needs.
Are you worried about not getting enough nutrients into your body every day? If so, drinking healthy fruit smoothies is the right, delicious, and healthy way to deal with this. Smoothies are drinks that are packed with fruit, vegetables, whole grains, and more, and you will get a lot of energy from this drink. Plus, smoothies are also perfect for drinking on hot days.
This healthy smoothie is great for breakfast, lunch, or as an in-between snack. The following is an example of a simple, practical, and easy selection of fruit and vegetable smoothie recipes that people like.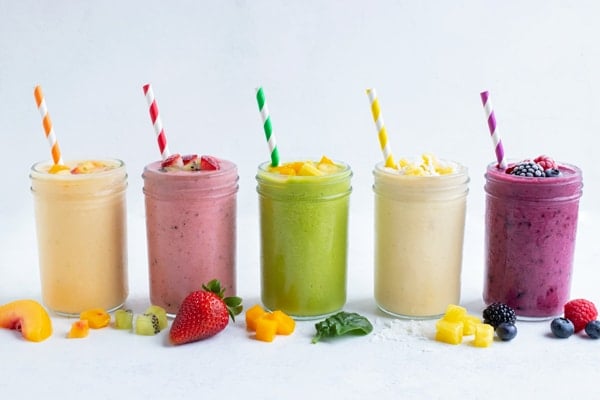 Strawberry Oatmeal Smoothie
This super simple strawberry oatmeal smoothie is easy for adults and teens to love, as it's made with strawberries, bananas, oats, and chia seeds. Packed with fiber, omega-3 fatty acids, potassium, and antioxidants, this smoothie has the perfect staying … Read more