6. Asian Candy Box – Best Mystery Box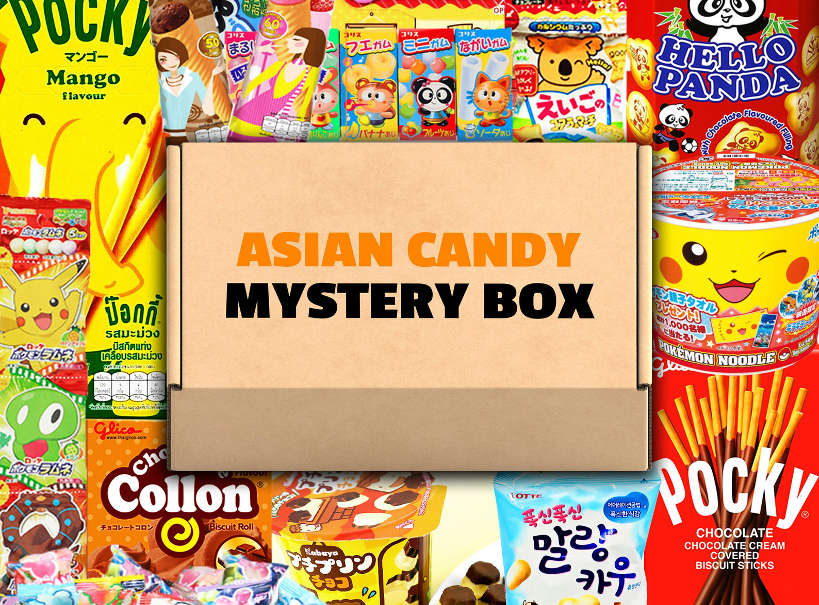 From all over Asia, this Asian candy mystery box packs a variety of candies and snacks from, Japan, China, Thailand, and more.
You have a choice between a standard box with 10 candies and snacks. Or, a big box with 15 candies and Asian snacks.
When you want to receive a surprise each time, this Asian snack box delivers the unexpected in every order. 
While you'll have plenty of Chinese candy, you may only find them in some boxes since they're randomized. 
However, that does mean you'll have a unique experience each time you place an order. 
Your box might have Hello Panda cookies, Pocky, or tasty instant noodles.
Sometimes, you might receive more Chinese snacks than others. 
This snack box isn't a Chinese snack subscription box that you receive each month. You can order it only as often as you want to.
The surprise element is fun and all the Asian snacks included are delicious and worth tasting.
7 Best Chinese Snacks For A Taste Of The Red Dragon